This week, I'm listing ten books that I'm a little bit on the fence about. Most of these are because I've heard really good things about them on booktube or bookblog lately, but they're in genres I don't often read much of. So, here we go!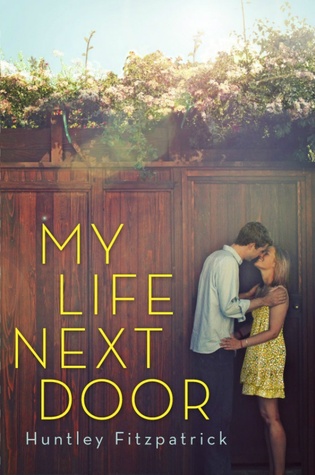 10.
My Life Next Door
by Huntley Fitzpatrick
I used to not be a fan of contemporary YA novels, but that is definitely changing more and more. I love both Rainbow Rowell and Stephanie Perkins books, so I'm slowly getting into more contemporary. I've heard great things about Huntley Fitzpatrick's books, so I will
probably
pick it up sometime, but I'm still a little on the fence about it. And I think it's the cover that throws me, because I'm not a huge fan of couples on covers. (Althought, I guess
Anna and the French Kiss
had one, too, but I'd heard so many good things about it that I finally decided, screw it!)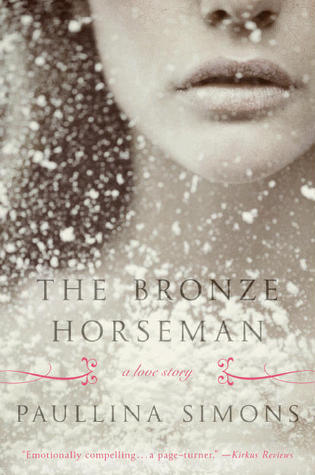 9.
The Bronze Horseman
by Paullina Simons
This fulfills two different rarely-read genres for me: adult and historical. I've read a few adult books (most of them being books that were adapted into movies, and I'd already seen the movies). But I sometimes find it difficult to get into historical novels, and this especially sounds daunting because it is a HUGE book (and the first in a TRILOGY), and it's set in World War II era Russia. So...I'm not sure. But Catriona (of
Little Book Owl
) absolutely LOVES this series, so I may give it a go...eventually.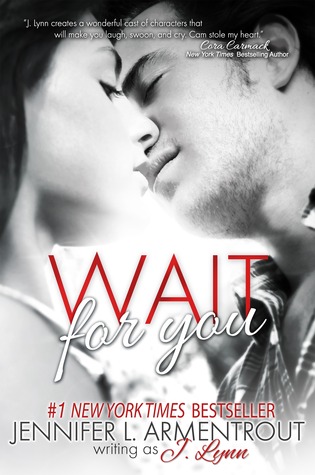 8.
Wait for You
by Jennifer L. Armentrout
Sigh. New Adult. I haven't really fallen into the genre yet. And my biggest pet peeve is that a lot of people describe New Adult as "young adult with sex." I have no problem with that, but I'd like to see the real New Adult genre be books about college-age people, with or without sex, that is still written like a Young Adult book. But anyway, this is an author I've heard great things about, both on the YA and NA ends of things. I'd like to read her YA books, so maybe once I get a taste of her writing style, I'll give her NA books a try as well.
7.
Losing It
by Cora Carmack
Sigh. Another NA book. In fact, it seems like one of THE first big NA books that really started the genre. But...just look at that cover. Is it just me, or do NA books seem to have REALLY bad covers? This is one that I'm leaning much more towards "no" when I think about whether I
really
want to read it or not.
6.
A Series of Unfortunate Events
by Lemony Snicket
I don't read many Middle Grade books. In fact, I haven't really read ANY yet. I have a few series that I'd like to read, however, like the Land of Stories series by Chris Colfer, and the Percy Jackson and the Olympians series by Rick Riordan. But I'm just not sure if this long series is for me.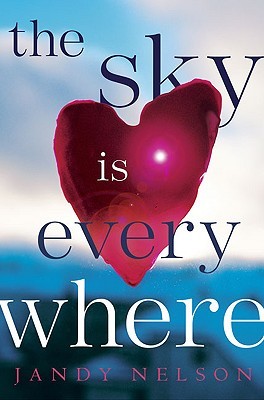 5.
The Sky is Everywhere
by Jandy Nelson
Another contemporary that I'm just not sure about. Within the contemporary genre, I usually either go for the cute romance, or Ellen Hopkins. But the summary for this book on Goodreads mentions "for fans of Sarah Dessen," and I have absolutely never been interested in reading any of her novels. So I'm not sure about this book, but I've heard wonderful things about it. So I may give it a go in the future!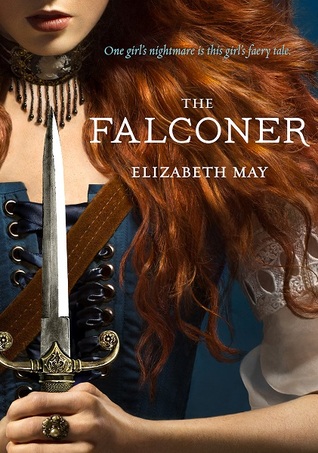 4.
The Falconer
by Elizabeth May
I've been finding more and more YA fantasy series lately, and LOVING them. And I've heard good things about this book. Sarah J. Maas even blurbed it! (And you know I LOVE Sarah J. Maas.) But the premise just doesn't do it any justice. But let's just be honest...I'll probably read it. And I'll probably love it.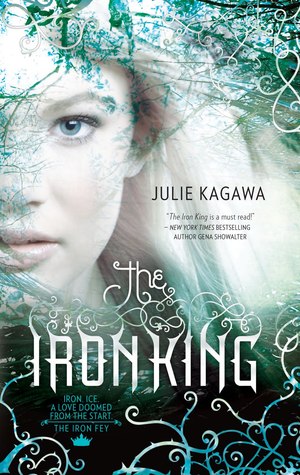 3. The
Iron Fey series
by Julie Kagawa
I like fairy/fey books, but this is one series that never really caught my eyes. But I've been hearing more and more about Julie Kagawa, and I
really
want to read her Blood of Eden trilogy. So maybe once I've read those books, I'll like her writing style enough to pick these up!
2.
Looking for Alaska
by John Green
I had vaguely heard of this book a long time ago, but I had no interest in reading it. Now that I've read and LOVED
The Fault in Our Stars
, I'm still debating on whether or not to go back and read any of the earlier John Green novels. But even if I decide "yes," I think this one may be the very last book on my list.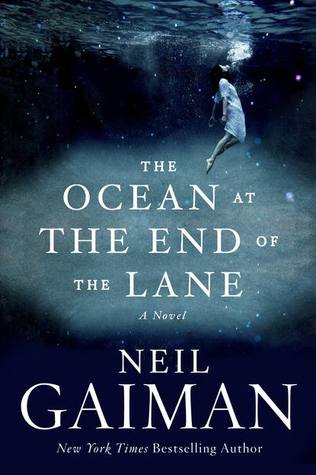 1.
The Ocean at the End of the Lane
by Neil Gaiman
Neil Gaiman's written a lot, and a LOT of people love him, including many of my close friends. So I know I need to read some Gaiman, but his newest book may or may not be my exact cup of tea. So maybe I'll start out with some of his children's books and go from there.
Tell me: have YOU read any of these books? What did you think? Are there any I should definitely get to sooner rather than later?