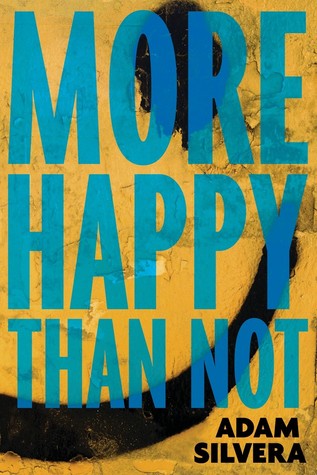 Author: Adam Silvera
Release date: June 16th, 2015
Summary: Happiness shouldn't be this hard...
When it first gets announced, the Leteo Institute's memory-alteration procedure seems to good to be true to Aaron Soto -- miracle cure-alls don't tend to pop up in the Bronx projects. Aaron can't forget how his father committed suicide in their one bedroom apartment. He has the support of his patient girlfriend, if not necessarily his distant brother and overworked mother, but it's not enough.
Then Thomas shows up. He doesn't mind Aaron's obsession over the Scorpius Hawthorne books and has a sweet movie set-up on his roof. There are nicknames. Aaron's not only able to be himself, but happiness feels easy with Thomas. The love Aaron discovers may cost him what's left of his life, but since Aaron can't suddenly stop being gay Leteo may be the only way out...
Thoughts: Adam Silvera semi-recently joined the ranks of wonderful people over at Pub(lishing) Crawl, a blogging site that has also been home to Sarah J. Maas, Susan Dennard, Amie Kaufman, Kat Zhang, Alexandra Bracken, and Leigh Bardugo, so Adam is in VERY good company. Since I've bought books by a LOT of Pub Crawlers and loved the ones I've read so far, I'm fairly certain I'll continue that streak with More Happy Than Not. Rather than being a cover buy (buying it only based on the attractiveness of the cover), this will be an association buy (buying because of close colleagues of the author.)
PLUS, it was pitched as a YA Eternal Sunshine of the Spotless Mind. So what else do I really need to know?
Tell me: what are YOU waiting on this week? Let me know in the comments below!