Sorry I missed a couple of weeks, again! I had a death in the family, so it's been a stressful, crazy couple of weeks. But I think I'm back on schedule now. So without further ado, here are some of the biggest YA book releases this week!
*Note: when celebrating birthdays for books in a series other than Book 1, I will not list the summary, in the interest of avoiding spoilers. If you've read the first book(s) in the series, or are just insanely curious, follow the book title link to the Goodreads page to read the summary there!
Standalones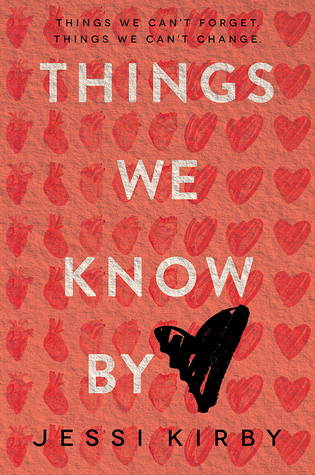 Title:
Things We Know By Heart
Author:
Jessi Kirby
Summary:
When Quinn Sullivan meets the recipient of her boyfriend's donated heart, the two form an unexpected connection.
After Quinn loses her boyfriend, Trent, in an accident their junior year, she reaches out to the recipients of his donated organs in hopes of picking up the pieces of her now-unrecognizable life. She hears back from some of them, but the person who received Trent's heart has remained silent. The essence of a person, she has always believed, is in the heart. If she finds Trent's, then maybe she can have peace once and for all.
Risking everything in order to finally lay her memories to rest, Quinn goes outside the system to track down nineteen-year-old Colton Thomas--a guy whose life has been forever changed by this priceless gift. But what starts as an accidental run-in quickly develops into more, sparking an undeniable attraction. She doesn't want to give in to it--especially since he has no idea how they're connected--but their time together has made Quinn feel alive again. No matter how hard she's falling for Colton, each beat of his heart reminds her of all she's lost...and all that remains at stake.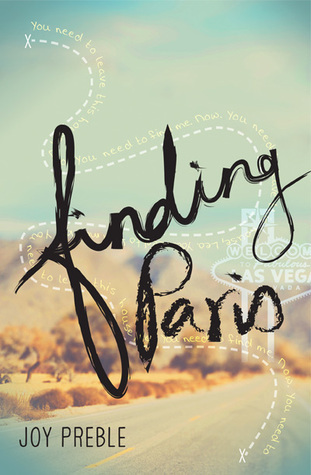 Title:
Finding Paris
Author: Joy Preble
Summary
:
Sisters Leo and Paris Hollings have only ever had each other to rely on. They can't trust their mother, who hops from city to city and from guy to guy, or their gambler stepfather, who's moved them all to Las Vegas. It's just the two of them: Paris, who's always been the dreamer, and Leo, who has a real future in mind--going to Stanford, becoming a doctor, falling in love. But Leo isn't going anywhere right now, except driving around Vegas all night with her sister.
Until Paris ditches Leo at the Heartbreak Hotel Diner, where moments before they had been talking with physics student Max Sullivan. Outside, Leo finds a cryptic note from Paris--a clue. Is it some kind of game? Where is Paris, and why has she disappeared? When Leo reluctantly accepts Max's offer of help, the two find themselves following a string of clues through Vegas and beyond. But the search for the truth is not a straight line. And neither is the path to secrets Leo and Max hold inside.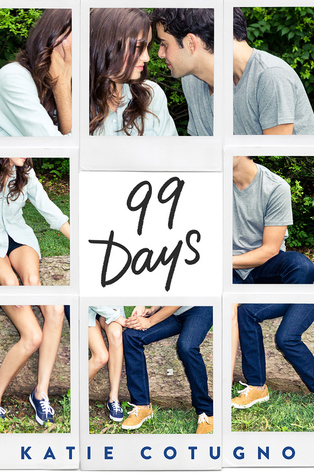 Title:
99 Days
Author:
Katie Cotugno
Summary:
Day 1: Julia Donnelly eggs my house my first night back in Star Lake, and that's how I know everyone still remembers everything--how I destroyed my relationships with Patrick the night everything happened with his brother, Gabe. How I wrecked their whole family. Now I'm serving out my summer like a jail sentence: Just ninety-nine days till I can leave for college and be done.
Day 4: A nasty note on my windshield makes it clear Julia isn't finished. I'm expecting a fight when someone taps me on the shoulder, but it's just Gabe, home from college and actually happy to see me. "For what it's worth, Molly Barlow," he says, "I'm really glad you're back."
Day 12: Gabe got me to come to this party, and I'm actually having fun. I think he's about to kiss me--and that's when I see Patrick. My Patrick, who's supposed to be clear across the country. My Patrick, who's never going to forgive me.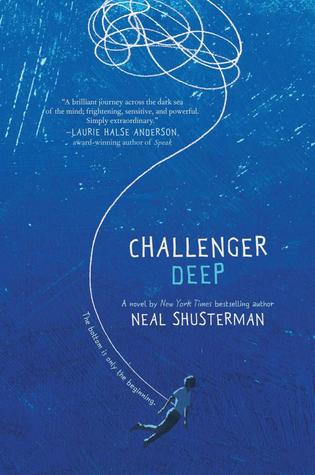 Title:
Challenger Deep
Author: Neal Shusterman
Summary
:
Caden Bosch is on a ship that's headed for the deepest point on Earth: Challenger Deep, the southern part of the Marianas Trench.
Caden Bosch is a brilliant high school student whose friends are starting to notice his odd behavior.
Caden Bosch is designated the ship's artist in residence, to document the journey with images.
Caden Bosch pretends to join the school track team but spends his days walking for miles, absorbed by the thoughts in his head.
Caden Bosch is split between his allegiance to the captain and the allure of mutiny.
Caden Bosch is torn.

Series Continuers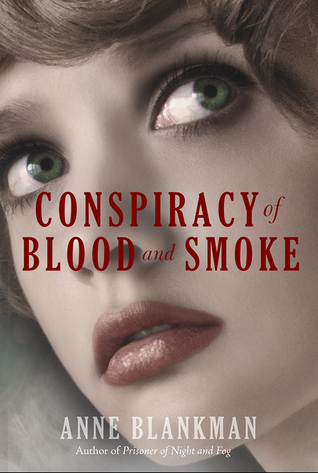 Title:
Conspiracy of Blood and Smoke
Author:
Anne Blankman
Series:
Prisoner of Night and Fog #2
Tell me: what new releases are YOU excited for this week? Did I miss any? Let me know in the comments below!