It's Tuesday, and you know what that means, don't you? It's a happy book birthday to a few new awesome books!
*Note: when celebrating birthdays for books in a series other than Book 1, I will not list the summary, in the interest of avoiding spoilers. If you've read the first books in the series, or are just insanely curious, follow the book title link to the Goodreads page to read the summary there!
Standalones
Title:
The Fall
Author:
Bethany Griffin
Summary:
Madeline Usher is doomed.
She has spent her life fighting fate, and she thought she was succeeding. Until she woke up in a coffin.
Ushers die young. Ushers are cursed. Ushers can never leave their house, a house that haunts and is haunted, a house that almost seems to have a mind of its own. Madeline's life--revealed through short bursts of memory--has hinged around her desperate plan to escape, to save herself and her brother. Her only chance lies in destroying the house.
In the end, can Madeline keep her own sanity and bring the house down?
Buy here:
Barnes and Noble
|
Amazon
|
Book Depository
Title:
The Body Electric
Author: Beth Revis
(Actual release date: October 6th, 2014. Yesterday!)
Summary: The future world is at peace.
Ella Shepherd has dedicated her life to using her unique gift--the ability to enter people's dreams and memories using technology developed by her mother--to help others relieve their happy memories.
But not all is as it seems.
Ella starts seeing impossible things--images of her dead father, warning of who she cannot trust. Her government recruits her to spy on a revel group, using her ability to experience--and influence--the memories of traitors. But the leader of the rebels claims they used to be in love--even though Ella's never met him before in her life. Which can only mean one thing...
Someone's altered her memory.
Ella's gift is enough to overthrow a corrupt government or crush a growing rebel group. She is the key to stopping a war she didn't even know was happening. But if someone else has been inside Ella's head, she cannot trust her own memories, thoughts, or feelings.
So who can she trust?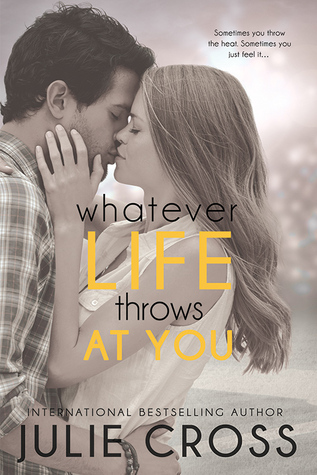 Author: Julie Cross
Summary: Life loves a good curveball...
Seventeen-year-old Annie Lucas's life is completely upended the moment her dad returns to the major leagues as the new pitching coach for the Kansas City Royals. Now she's living in Missouri (too cold), attending an all-girls school (no boys), and navigating the strange world of professional sports. But Annie has dreams of her own--most of which involve placing first at every track meet...and one starring the Royals' super-hot rookie pitcher.
But nineteen-year-old Jason Brody is completely, utterly, and totally off-limits. Besides, her dad would kill them both several times over. Not to mention Brody has something of a past, and his fan club is filled with C-cupped models, not smart-mouthed high school "brats" who can run the pants off every player on the team. Annie has enough of her plate without taking their friendship to the next level. The last thing she should be doing is falling in love.
But baseball isn't just a game. It's life. And sometimes, it can break your heart...
Series Starters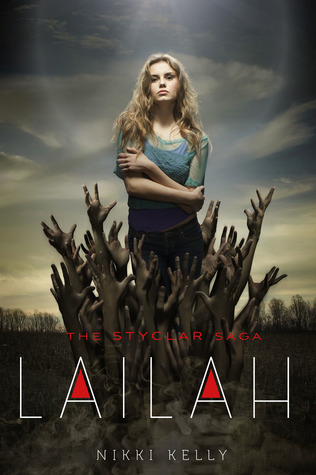 Title:
Lailah
Author: Nikki Kelly
Series: The Styclar Saga #1
Summary: The girl knows she different. She doesn't ago. She has no family. She has visions of a past life, but no clear clues as to what she is, or where she comes from. But there is a face in her dreams--a light that breaks through the darkness. She knows his name of Gabriel.
On her way home from work, the girl encounters an injured stranger whose name is Jonah. Soon, she will understand that Jonah belongs to a generation of Vampires that serve even darker forces. Jonah and the few like him, are fighting with help from a unlikely ally--a rogue Angel, named Gabriel.
In the crossfire between good and evil, love and hate, and life and death, the girl learns her name. Lailah. But when the lines between black and white begin to blur, where in the spectrum will she find her place? And with whom?
Gabriel and Jonah both want to protect her. But Lailah will have to fight her own battle to find out who she truly is.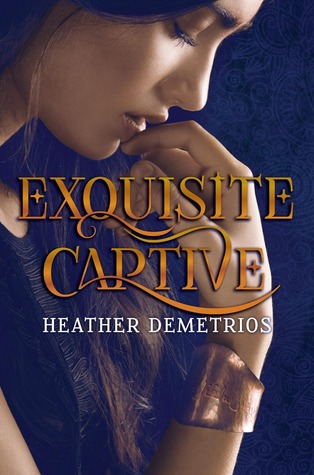 Author: Heather Demetrios
Series: Dark Caravan #1
Summary: Forced to obey her master.
Compelled to help her enemy.
Determined to free herself.
Nalia is a jinni of tremendous ancient power, the only survivor of a coup that killed nearly everyone she loved. Stuffed into a bottle and sold by a slave trader, she's now in hiding on the dark caravan, the lucrative jinni slave trade between Arjinna and Earth, where jinn are forced to grant wishes and obey their human masters' every command. She'd give almost anything to be free of the golden shackles that bind her to Malek, her handsome, cruel master, and his lavish Hollywood lifestyle.
Enter Raif, the enigmatic leader of Arjinna's revolution and Nalia's sworn enemy. He promises to free Nalia from her master so that she can return to her ravaged homeland and free her imprisoned brother--all for an unbearably high price. Nalia's not sure she can trust him, but Raif's her only hope of escape. With her enemies on the hunt, Earth has become more perilous than ever for Nalia. There's just one catch: for Raif's unbinding magic to work, Nalia must gain possession of her bottle...and convince the dangerously persuasive Malek that she truly loves him. Battling a dark past and harboring a terrible secret, Nalia soon realizes her freedom may come at a price too terrible to pay: but how far is she willing to go for it?
Series Continuers
Title:
The Invisible
Author: Amelia Kahaney
Series: Brokenhearted #2
Series Enders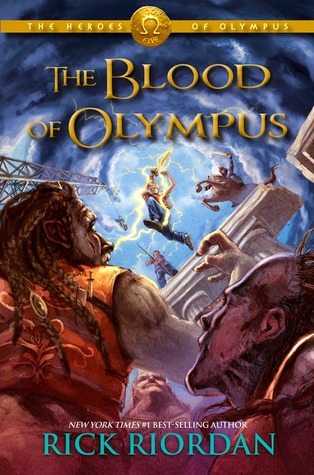 Author: Rick Riordan
Series: The Heroes of Olympus #5
Also released today is
The Young Elites
by Marie Lu! I posted a review for this book yesterday, so if you want to learn more, go check out the previous post!
The Body Electric is Beth Revis's self-published standalone that takes places on Earth while Amy and Elder are having their adventures on the Godspeed in her Across the Universe trilogy. I ordered my Limited Edition signed copy from Malaprops this summer (of which there were only 300), and those are sold out now. But you can still order a Special Edition copy from the above links. Do it! Support Beth in her self-publishing endeavor.
If you didn't know it already, I live in the Kansas City area. And I think it's amazing that Julie Cross's book that heavily features the Royals is being released just after we've made it to the ALCS! (Blue October!) So I'll be very interested to see how KC comes across in Whatever Life Throws at You.
Finally, don't kill me, but I STILL haven't started reading any of Rick Riordan's books. But I really want to! Hopefully I'll be getting the next paperback boxset of the Percy Jackson and the Olympians series for Christmas, so next year I can FINALLY start.
Tell me: what new release are YOU the most excited about?