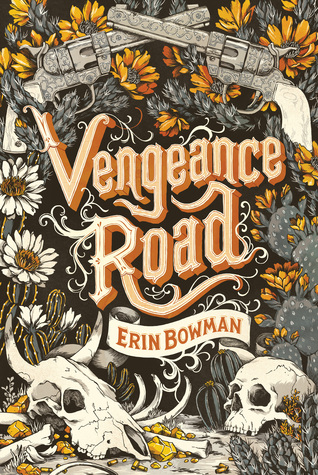 Author: Erin Bowman
Release date: September 1, 2015
Summary: When her father is killed by the notorious Rose Riders for a mysterious journal that reveals the secret location of a gold mine, eighteen-year-old Kate Thompson disguises herself as a boy and takes to the gritty plains looking for answers--and justice. In the spirit of True Grit, acclaimed young adult novelist Erin Bowman brings to life the unpredictable and cutthroat days of the Wild West.
Thoughts: I'm a big fan of Erin Bowman's Taken trilogy, which wraps up with Forged in April. And she's one of the Pub Crawlers I've been following for a long time, so I'm always on the lookout for new projects from my favorite Pub Crawl authors. When she started talking about this Western YA last year, I was hooked! I'm not a huge fan of Westerns in general, but this sounds so awesome. And isn't that cover absolutely beautiful? I can't wait!
Tell me: what are YOU waiting on this Wednesday? Let me know in the comments below!