WOW. It's been really long since I've done a Book Birthdays post. But to be honest, there just weren't that many book releases in the last couple of months. There were a few here and there, but not enough to justify Book Birthday posts for each of them.
*Note: when celebrating birthdays for books in a series other than Book 1, I will not list the summary, in the interest of avoiding spoilers. If you've read the first book(s) in the series, or are just insanely curious, follow the book title link to the Goodreads page to read the summary there!
Standalones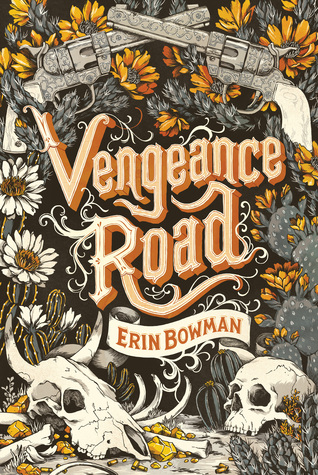 Title:
Vengeance Road
Author:
Erin Bowman
Summary:
When Kate Thompson's father is killed by the notorious Rose Riders for a mysterious journal that reveals the secret location of a gold mine, the eighteen-year-old disguises herself as a boy and takes to the gritty plains looking for answers and justice. What she finds are devious strangers, dust storms, and a pair of brothers who refuse to quit riding in her shadow. But as Kate gets closer to the secrets about her family, she gets closer to the truth about herself and must decide if there's room for love in a heart so full of hate.
Title:
Everything Everything
Summary
:
My disease is as rare as it is famous. Basically, I'm allergic to the world. I don't leave my house, have not left my house in seventeen years. The only people I ever see are my mom and my nurse, Carla.
But then one day, a moving truck arrives next door. I look out my window, and I see him. He's tall, lean and wearing all black--black T-shirt, black jeans, black sneakers, and a black knit cap that covers his hair completely. He catches me looking and stares at me. I stare right back. His name is Olly.
Maybe we can't predict the future, but we can predict some things. For example, I am certainly going to fall in love with Olly. It's almost certainly going to be a disaster.
Title:
Infinite in Between
Author:
Carolyn Mackler
Summary:
Zoe, Jake, Mia, Gregor, and Whitney meet at freshman orientation. At the end of that first day, they make a promise to reunite after graduation. So much can happen in those in-between years...
Zoe feels like she will live forever in her famous mother's shadow. Jake struggles to find the right connections in friendship and in love. Mia keeps trying on new identities, looking for one that actually fits. Gregor
thought
he wanted to be more than just a band geek. And Whitney seems to have it all, until it's all falling apart around her.
Author:
Jennifer E. Smith
Summary:
On the night before they leave for college, Clare and Aidan only have on thing left to do: figure out whether they should stay together or break up. Over the course of twelve hours, they'll retrace the steps of their relationship, trying to find something in their past that might help them decide what their future should be. The night will lead them to friends and family, familiar landmarks and unexpected places, hard truths and surprising revelations. But as the clock winds down and morning approaches, so does their inevitable goodbye. The question is, will it be goodbye for now or goodbye forever?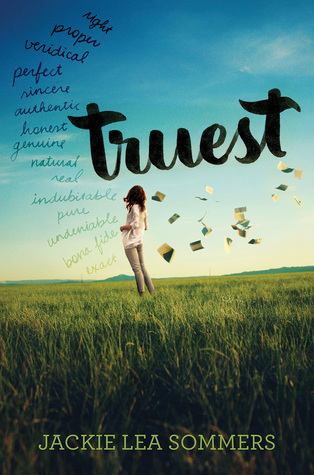 Title:
Truest
Author:
Jackie Lea Sommers
Summary:
Silas Hart has seriously shaken up Westlin Beck's small-town life. Brand new to town, Silas is different than the guys in Green Lake. He's curious, poetic, philosophical, maddening--and really, really cute. But Silas has a sister--and she has a secret. And West has a boyfriend. And life in Green Lake is about to change forever.
Title:
Cut Both Ways
Author:
Carrie Mesrobian
Summary: Will Caynes never has been good with girls. At seventeen, he's still waiting for his first kiss. He's certainly not expecting it to happen in a drunken make-out session with his best friend, Angus. But it does and now Will's conflicted--he knows he likes girls, but he didn't exactly hate kissing a guy.

Then Will meets Brandy, a cute and easy-to-talk-to sophomore. He's totally into her too--which proves, for sure, that he's not gay. So why does he keep hooking up with Angus on the sly?

Will knows he can't keep seeing both of them, but besides his new job in a diner, being with Brandy and Angus are the best parts of his whole messed-up life. His divorced parents just complicate everything His father, after many half-baked business ventures and endless house renovations, has started drinking again. And his mom is no help--unless loading him up with a bunch of stuff he doesn't need plus sticking him with his twin half-sisters counts as parenting. He's been bouncing between both of them for years, and neither one feels like home.

Deciding who to love, who to choose, where to live. Whichever way Will goes, someone will get hurt. Himself, probably the most.
Series Starters
Author: Lauren DeStefano
Series: Pram #1
Summary: Pram Bellamy is special--she can talk to ghosts. She doesn't have too many friends amongst the living, but that's all right. She has her books, she has her aunts, and she has her best friend, the ghostly Felix.
Then Pram meets Clarence, a boy from school who has also lost a parent and is looking for answers. Together they arrive at the door of the mysterious Lady Savant, who promises to help. But this spiritualist knows the true nature of Pram's power, and what she has planned is more terrifying than any ghost.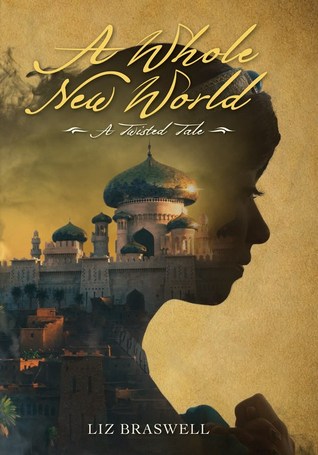 Title:
A Whole New World
Author: Liz Braswell
Series: Twisted Tales #1
Summary: When Jafar steals the Genie's lamp, he uses his first two wishes to become sultan and the most powerful sorcerer in the world. Agrabah lives in fear, waiting for his third and final wish. To stop the power-mad ruler, Aladdin and the deposed Princess Jasmine must unite the people of Agrabah in rebellion. But soon their fight for freedom threatens to tear the kingdom apart in a costly civil war.
What happens next? A Street Rat becomes a leader. A princess becomes a revolutionary. And readers will never look at the story of Aladdin in the same way again.
Series Continuers
Title: Queen of Shadows
Author: Sarah J. Maas
Series: Throne of Glass #4
Note:
GUYS IT'S FINALLY HERE!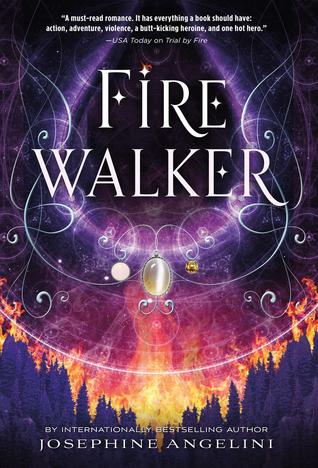 Title:
Firewalker
Author: Josephine Angelini
Series: Worldwalker Trilogy #2
Series Enders
Tell me: what new releases are YOU excited for this week? Did I miss any? Let me know in the comments below!