*Note: when celebrating birthdays for books in a series other than Book 1, I will not list the summary, in the interest of avoiding spoilers. If you've read the first book(s) in the series, or are just insanely curious, follow the book title link to the Goodreads page to read the summary there!
Standalones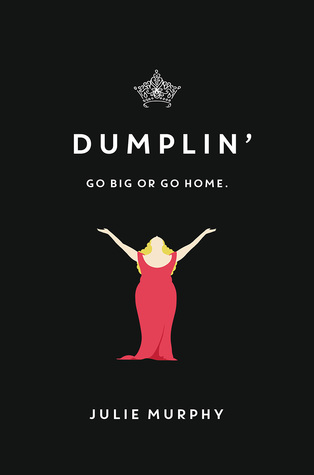 Title:
Dumplin'
Author:
Julie Murphy
Summary:
Self-proclaimed fat girl Willowdean Dickson (dubbed "Dumplin'" by her former beauty queen mom) has always been at home in her own skin. Her thoughts on having the ultimate bikini body? Put a bikini on your body. With her all-American beauty best friend, Ellen, by her side, things h ave always worked...until Will takes a job at Harpy's, the local fast-food joint. There she meets Private School Bo, a hot former jock. Will isn't surprised to find herself attracted to bo. But she is surprised when he seems to like her back.
Instead of finding new heights of self-assurance in her relationship with Bo, Will starts to doubt herself. So she sets out to take back her confidence by doing the most horrifying thing she can imagine: entering the Miss Clover City beauty pageant--along with several other unlikely candidates--to show the world that she deserves to be up there as much as any twiggy girl does. Along the way, she'll shock the hell out of Clover City--and maybe herself most of all.
With starry Texas nights, red candy suckers, Dolly Parton songs, and a wildly unforgettable heroine--Dumplin' is guaranteed to steal your heart.
Title:
The Weight of Feathers
Author: Anna-Marie McLemore


Summary
:
For twenty years, the Palomas and the Corbeaus have been rivals and enemies, locked in an escalating feud for over a generation. Both families make their living as traveling performers in competing shows--the Palomas swimming in mermaid exhibitions, the Corbeaus, former tightrope walkers, performing in the tallest trees they can find.
Lace Paloma may be new to her family's show, but she knows as well as anyone that the Corbeaus are pure magia negra, black magic from the devil himself. Simply touching one could mean death, and she's been taught from birth to keep away. But when disaster strikes the small town where both families are performing, it's a Corbeau boy, Cluck, who saves Lace's life. And his touch immerses her in the world of the Corbeaus, where falling for him could turn his own family against him, and one misstep can be just as dangerous on the group as it is in the trees.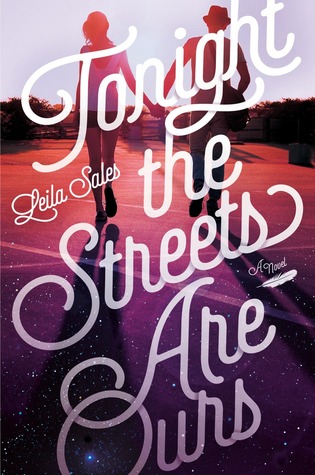 Title:
Tonight the Streets Are Ours
Author:
Leila Sales
Summary:
Seventeen-year-old Arden Huntley is recklessly loyal. Taking care of her loved ones is what gives Arden purpose in her life and makes her feel like she matters. But she's tired of being loyal to people who don't appreciate her--including her needy best friend and her absent mom.
Arden finds comfort in a blog she stumbles upon called "Tonight the Streets Are Ours," the musings of a young New York City writer named Peter. When Peter is dumped by the girlfriend he blogs about, Arden decides to take a road trip to see him.
During one crazy night out in NYC filled with parties, dancing, and music--the type of night when anything can happen, and nearly everything does--Arden discovers that Peter isn't exactly who she thought he was. And maybe she isn't exactly who she thought she was, either.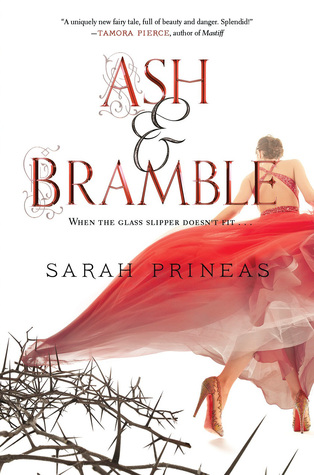 Title:
Ash & Bramble
Author:
Sarah Prineas
Summary:
When the glass slipper just doesn't fit...
The tale of Cinderella has been retold countless times. But what you know is not the true story.
Pin has no recollection of who she is or how she got to the Godmother's fortress. She only knows that she is a Seamstress, working day in and out to make ball gowns fit for fairy tales. But she longs to forsake her backbreaking servitude and dares to escape with the brave young Shoemaker.
Pin isn't free for long before she's captured again and forced to live the new life the Godmother chooses for her--a fairy tale story, complete with a charming prince--instead of finding her own happily ever after.
Sarah Prineas's bold fairy tale retelling is a dark and captivating world where swords are more fitting than slippers, young shoemakers are just as striking as princes, and a heroine is more than ready to rescue herself before the clock strikes midnight.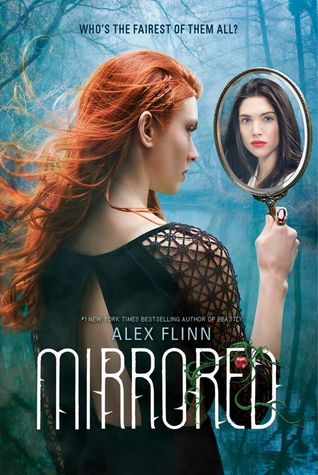 Title:
Mirrored
Author:
Alex Flinn
Summary:
A modern, multi-generational tale of Kendra, the witch from "Snow White," who trains Violet, an ugly, lonely, and heartbroken girl in the 1980's who transforms herself into "the fairest one of all" but still cannot win Greg's heart, and Celine, Greg's daughter with Violet's high school rival, Jennifer.
Title:
One
Author:
Sarah Crossan
Summary: Tippi and Grace. Grace and Tippi. For them, it's normal to step into the same skirt. To hook their arms around each other for balance. To fall asleep listening to the other breathing. To share. And to keep some things private. The two sixteen-year-old girls have two heads, two hearts, and each has two arms, but at the belly, they join. And they are happy, never wanting to risk the dangerous separation surgery.

But the girls' body is beginning to fight against them. And soon they will have to face the impossible choice they have avoided for their entire lives.
Tell me: what new releases are YOU excited for this week? Did I miss any? Let me know in the comments below!