*Note: when celebrating birthdays for books in a series other than Book 1, I will not list the summary, in the interest of avoiding spoilers. If you've read the first book(s) in the series, or are just insanely curious, follow the book title link to the Goodreads page to read the summary there!
Standalones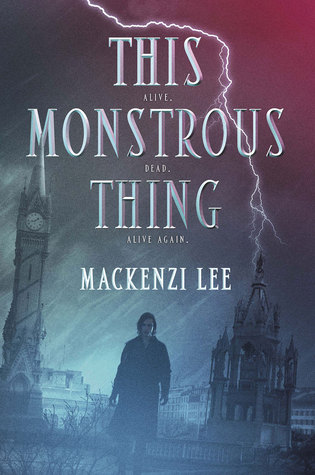 Title:
This Monstrous Thing
Author:
Mackenzi Lee
Summary:
In 1818 Geneva, men built with clockwork parts live hidden away from society, cared for only by illegal mechanics called Shadow Boys. Two years ago, Shadow Boy Alasdair Finch's life shattered to bits.
His brother, Oliver--dead.
His sweetheart, Mary--gone.
His chance to break free of Geneva--lost.
Heart-broken and desperate, Alasdair does the unthinkable: He brings Oliver back from the dead.
But putting back together a broken life is more difficult than mending bones and adding clockwork pieces. Oliver returns more monster than man, and Alasdair's horror further damages the already troubled relationship.
Then comes the publication of Frankenstein and the city intensifies its search for Shadow Boys, aiming to discover the real life doctor and his monster. Alasdair finds refuge with his idol, the brilliant Dr. Geisler, who may offer him a way to escape the dangerous present and his guilt-ridden past, but at a horrible price only Oliver can pay...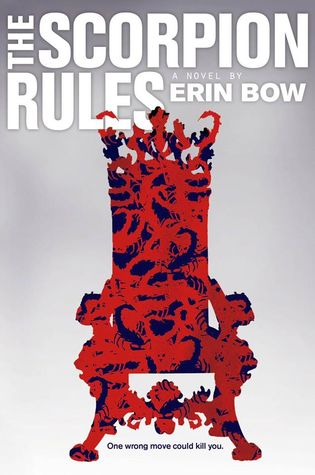 Title:
The Scorpion Rules
Summary
:
A world battered by climate shift and war turns to an ancient method of keeping peace: the exchange of hostages. The Children of Peace--sons and daughters of kings and presidents and generals--are raised together in small, isolated schools called Preceptures. There, they learn history and political theory, and are taught to gracefully accept what may well be their fate: to die if their countries declare war.
Greta Gustafsen Stuart, Duchess of Halifax and Crown Princess of the Pan-Polar Confederation, is the pride of the North American Precepture. Learned and disciplined, Greta is proud of her role in keeping the global peace, even though, with her country controlling two-thirds of the world's most war-worthy resource--water--she has little chance of reaching adulthood alive.
Enter Elian Palnik, the Precepture's newest hostage and biggest problem. Greta's world begins to tilt the moment she sees Elian dragged into the school in chains. The Precepture's insidious surveillance, its small punishments and rewqrds, can make no dent in Elian, who is not interested in dignity and tradition, and doesn't even accept the right of the UN to keep hostages.
What will happen to Elian and Greta as their two nations inch closer to war?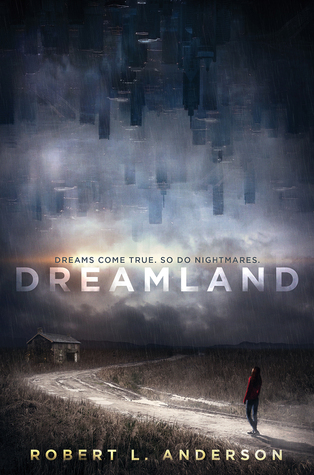 Title:
Dreamland
Author:
Robert L. Anderson
Summary:
Odea Donahue has been able to travel through people's dreams since she was six years old. Her mother taught her the three rules of walking: Never interfere. Never be seen. Never walk the same person's dream more than once. Dea has never questioned her mother, not about the rules, not about the clocks or the mirrors, not about moving from place to place to be one step ahead of the unseen monsters that Dea's mother is certain are right behind them.
Then a mysterious new boy, Connor, comes to town and Dea finally starts to feel normal. AS Connor breaks down the walls that she's had up for so long, he gets closer to learning her secret. For the first time she wonders if that's so bad. But when Dea breaks the rules, the boundary between worlds begins to deteriorate. How can she know what's real and what's not?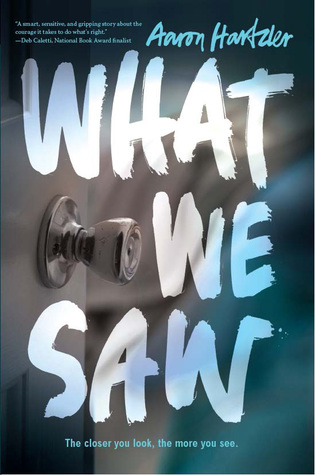 Title:
What We Saw
Author:
Aaron Hartzler
Summary:
Kate Weston can piece together most of the bash at John Doone's house: shots with Stacey Stallard, Ben Cody taking her keys and getting her home early--the feeling that maybe he's becoming more than just the guy she's known since they were kids.
But when a picture of Stacey passed out over Deacon Mills's shoulder appears online the next morning, Kate suspects she doesn't have all the details. When Stacey levels charges against four of Kate's classmates, the whole town erupts into controversy. Facts that can't be ignored begin to surface, and every answer Kate finds leads back to the same question: Where was Ben when a terrible crime was committed?
This story takes an unflinching look at silence as a form of complicity. It's a book about the high stakes of speaking up, and the razor thin line between guilt and innocence that so often gets blurred, one hundred and forty characters at a time.
Series Starters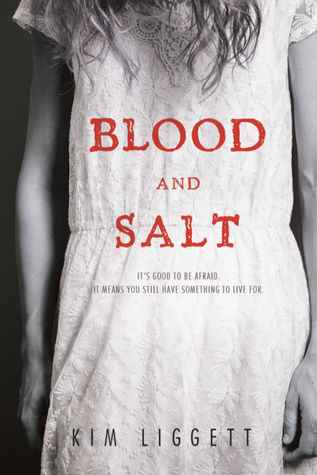 Title:
Blood and Salt
Author:
Kim Liggett
Series:
Blood and Salt #1
Summary:
"When you fall in love, you will carve out your heart and throw it into the deepest ocean. You will be all in--blood and salt."
These are the last words Ash Larkin hears before her mother returns to the spiritual commune she escaped long ago. But when Ash follows her to Quivira, Kansas, something sinister and ancient waits among the rustling cornstalks of this village lost to time.
Ash is plagued by memories of her ancestor, Katia, which harken back to the town's history of unrequited love and murder, alchemy and immortality. Charming traditions soon give way to a string of gruesome deaths, and Ash feels drawn to Dane, a forbidden boy with secrets of his own.
As the community prepares for a ceremony five hundred years in the making, Ash must fight not only to save her mother, but herself--and discover the truth about Quivira before it's too late. Before she's all in--blood and salt.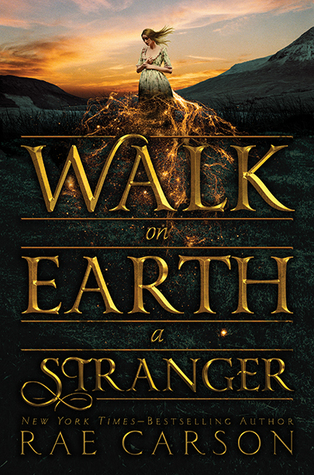 Title:
Walk on Earth a Stranger
Author:
Rae Carson
Series:
The Gold Seer Trilogy #1
Summary: Lee Westfall has a secret. She can sense the presence of gold in the world around her. Veins deep beneath the earth, pebbles in the river, nuggets dug up from the forest floor. The buzz of gold means warmth and life and home--until everything is ripped away by a man who wants to control her. Left with nothing, Lee disguises herself as a boy and takes to the trail across the country. Gold was discovered in California, and where else could such a magical girl find herself, find safety?
Series Continuers/Enders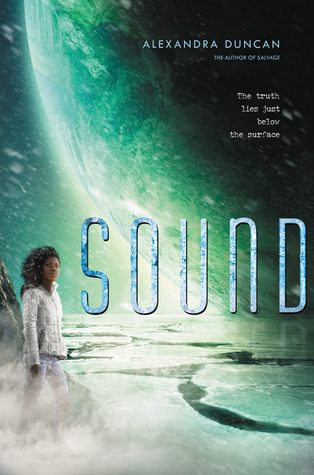 Title:
Sound
Author: Alexandra Duncan
Series: Salvage #2
Author: Ransom Riggs
Series: Miss Peregrine's Peculiar Children #3
Tell me: what new releases are YOU excited for this week? Did I miss any? Let me know in the comments below!