*Note: when celebrating birthdays for books in a series other than Book 1, I will not list the summary, in the interest of avoiding spoilers. If you've read the first book(s) in the series, or are just insanely curious, follow the book title link to the Goodreads page to read the summary there!
Standalones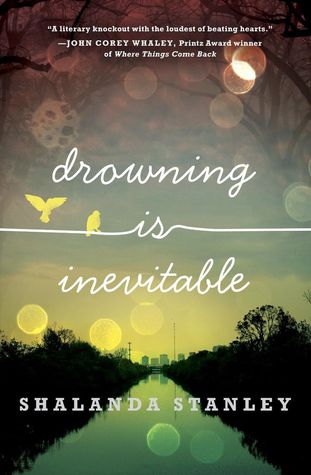 Title:
Drowning in Inevitable
Author:
Shalanda Stanley
Summary:
Olivia has spent her whole life struggling to escape her dead mother's shadow. But when her father can't even look at her because Olivia reminds him of her mother, and her grandmother mistakenly calls her "Lillian," shaking a reputation she didn't ask for is next to impossible. Olivia is used to leaning on her best friend, Jamie; her handsome but hot-tempered boyfriend, Max; and their wild-child friend, Maggie, for the reality check that her small Louisiana town can't provide. But when a terrible fight between Jamie and his father turns deadly, all Olivia can think to do is grab her friends and run.
In a flash, Olivia, Jamie, Max, and Maggie become fugitives on the back roads of Louisiana. They're headed to New Orleans, where they hope to find a solution to an unfixable problem. But with their faces displayed on all the news stations, their journey becomes a harrowing game of hide-and-seek from the police--and so-called allies, who just might be the real enemy.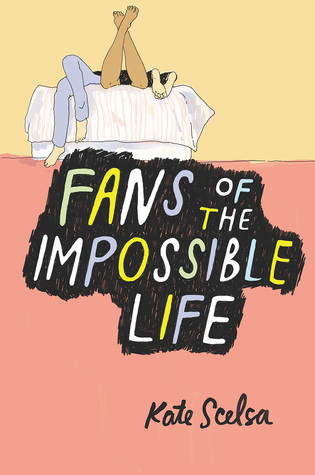 Title:
Fans of the Impossible Life
Summary
:
Mira is starting over at Saint Francis Prep. She promised her parents she would at least try to pretend that she could act like a functioning human this time, not a girl who can't get out bed for days on end, who only feels awake when she's with Sebby.
Jeremy is the painfully shy art nerd at Saint Francis who's been in self-imposed isolation after an incident that ruined his last year of school. When he sees Sebby for the first time across the school lawn, it's as if he's been expecting this blond, lanky boy with mischief glinting in his eye.
Sebby, Mira's gay best friend, is a boy who seems to carry sunlight around with him. Even as life in his foster home starts to take its toll, Sebby and Mira together craft a world of magic rituals and impromptu road trips, designed to fix the broken parts of their lives.
As Jeremy finds himself drawn into Sebby and Mira's world, he begins to understand that they hide in order to protect themselves to keep each other safe from those who don't understand their quest to live for the impossible.
Series Continuers (Extras)
Title:
Stand-Off
Author: Andrew Smith
Series: Winger #2
Title:
Sweet Temptation
Author: Wendy Higgins
Series: Sweet Trilogy #4
Tell me: what new releases are YOU excited for this week? Did I miss any? Let me know in the comments below!