*Note: when celebrating birthdays for books in a series other than Book 1, I will not list the summary, in the interest of avoiding spoilers. If you've read the first book(s) in the series, or are just insanely curious, follow the book title link to the Goodreads page to read the summary there!
Standalones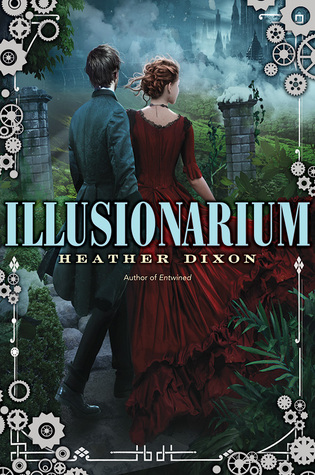 Title:
Illusionarium
Author:
Heather Dixon
Summary:
What if the world holds more dangerous--and more wonders--than we have ever known? And what if there is more than one world?
Jonathan is perfectly ordinary. But then--as every good adventure begins--the king swoops into port, and Jonathan and his father are enlisted to find the cure to a deadly plague. Jonathan discovers that he's a prodigy at working with a new chemical called fantillium, which creates shared hallucinations--or illusions. And just like that, Jonathan is knocked off his path.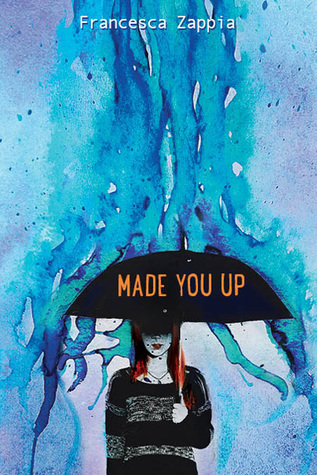 Title:
Made You Up
Author: Francesca Zappia
Summary
:
Alex fights a daily battle to figure out the difference between reality and delusion. Armed with a take-no-prisoners attitude, her camera, a Magic 8-Ball, and her only ally (her little sister), Alex wages a war against her schizophrenia, determined to stay sane long enough to get into college. She's pretty optimistic about her chances until classes begin, and she runs into Miles. Didn't she imagine him? Before she knows it, Alex is making friends, going to parties, falling in love, and experiencing all the usual rites of passage for teenagers. But Alex is used to being crazy. She's not prepared for normal.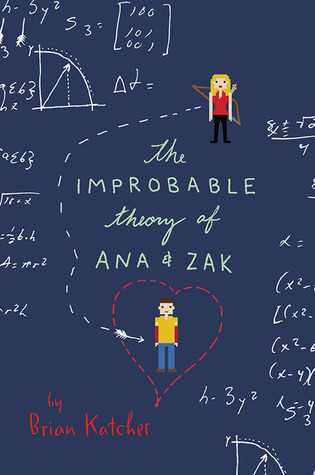 Title:
The Improbable Theory of Ana and Zak
Author:
Brian Katcher
Summary:
It all begins when Ana Watson's little brother, Clayton, secretly ditches the quiz bowl semifinals to go to the Washingcon sci-fi convention on what should have been a normal, resume-building school trip.
If slacker Zak Duquette hadn't talked up the geek fan fest so much, maybe Clayton wouldn't have broken nearly every school rule or jeopardized Ana's last shot at freedom from her uptight parents.
Now, teaming up with Duquette is the only way for Ana to chase down Clayton in the sea of orcs, zombies, bikini-clad princesses, Trekkies, and Smurfs. After all, one does not simply walk into Washingcon.
But in spite of Zak's devil-may-care attitude, he has his own reasons for being as long as Ana--and Ana may have more in common with him than she thinks. Ana and Zak certainly don't expect the long crazy night, which begins as a nerdfighter manhunt, to transform into so much more...
Series Continuers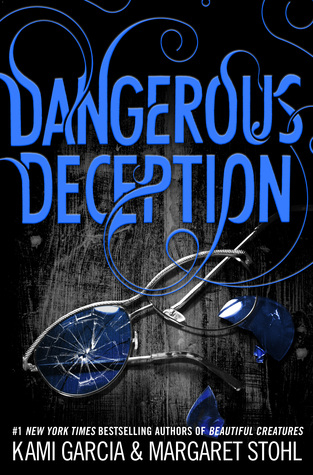 Title:
Dangerous Deception
Author: Kami Garcia and Margaret Stohl
Series: Dangerous Creatures #2


Series Enders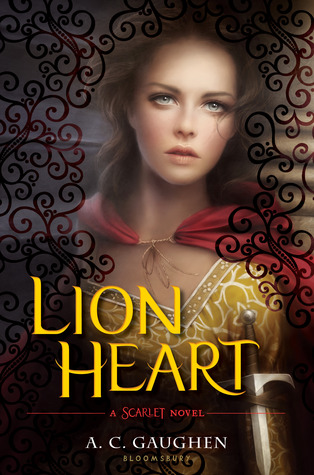 Title:
Lion Heart
Author:
A.C. Gaughen
Series:
Scarlet #3
Tell me: what new releases are YOU excited for this week? Did I miss any? Let me know in the comments below!