*Note: when celebrating birthdays for books in a series other than Book 1, I will not list the summary, in the interest of avoiding spoilers. If you've read the first book(s) in the series, or are just insanely curious, follow the book title link to the Goodreads page to read the summary there!
Standalones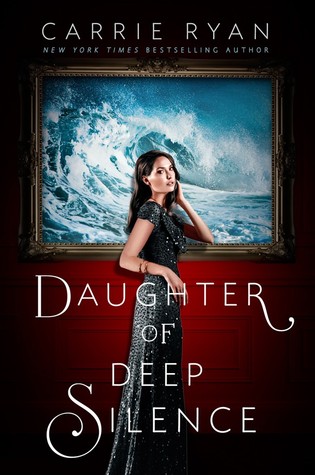 Title:
Daughter of Deep Silence
Author:
Carrie Ryan
Summary: I'm the daughter of murdered parents.
I'm the friend of a dead girl.
I'm the lover of my enemy.
And I will have my revenge.
In the wake of the devastating destruction of the luxury yacht
Persephone
, just three souls remain to tell its story--and two of them are lying. Only Frances Mace knows the terrifying truth, and she'll stop at nothing to avenge the murders of everyone she held dear. Even if it means taking down the boy she loves and possibly losing herself in the process.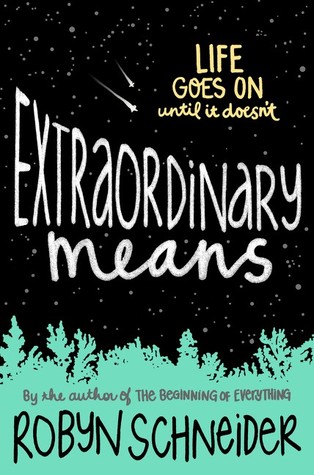 Summary
:
At seventeen, overachieving Lane finds himself at Latham House, a sanatorium for teens suffering from an incurable strain of tuberculosis. Part hospital and part boarding school, Latham is a place of endless rules and confusing rituals, where it's easier to fail breakfast than it is to flunk French.
There, Lane encounters a girl he knew years ago. Instead of the shy loner he remembers, Sadie has transformed. At Latham, she is sarcastic, fearless, and utterly compelling. Her friends, a group of eccentric troublemakers, fascinate Lane who has never stepped out of bounds his whole life. And as he gradually becomes one of them, Sadie shows him their secrets: how to steal internet, how to sneak into town, and how to disable the med sensors they must wear at all times.
But there are consequences to having secrets, particularly at Latham House. And as Lane and Sadie begin to fall in love and their group begins to fall sicker, their insular world threatens to come crashing down.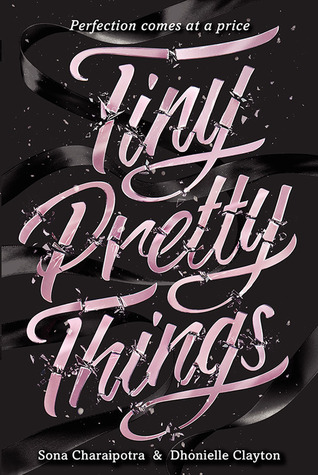 Title:
Tiny Pretty Things
Author:
Sona Charaipotra and Dhonielle Clayton
Summary:
Gigi, Bette, and June, three top students at an exclusive Manhattan ballet school, have seen their fair share of drama. Free-spirited new girl Gigi just wants to dance--but the very act might kill her. Privileged New Yorker Bette's desire to excape the shadow of her ballet star sister brings out a dangerous edge in her. And perfectionist June needs to land a lead role this year or her controlling mother will put an end to her dancing dreams forever. When every dancer is both friend and foe, the girls will sacrifice, manipulate, and backstab to be the best of the best.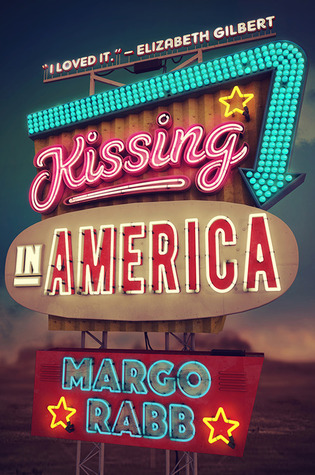 Summary
:
In the two years since her father died, sixteen-year-old Eva has found comfort in reading romance novels--118 of them, to be exact--to dull the pain of her loss that's still so present. Her romantic fantasies become a reality when she meets Will, who seems to truly understand Eva's grief. Unfortunately, after Eva falls head-over-heels for him, he picks up and moves to California without any warning. not wanting to lose the only person who has been able to pull her out of sadness--and, perhaps, her shot at real love--Eva and her best friend, Annie, concoct a plan to travel to the west coast to see Will again. As they road trip across America, Eva and Annie confront the complex truth about love.

Series Starters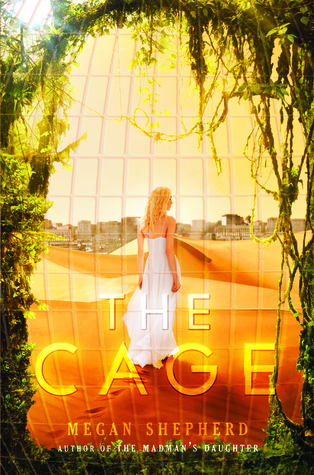 Title:
The Cage
Author: Megan Shepherd
Series: The Cage #1

Summary: When Cora Mason wakes in a desert, she doesn't know where she is or who put her there. As she explores, she finds an impossible mix of environments--tundra next to desert, farm next to jungle, and a strangely empty town cobbled together fro different cultures--all watched over by eerie black windows. And she isn't alone.

Four other teenagers have also been taken: a beautiful model, a tattooed smuggler, a secretive genius, and an army brat who seems to know too much about Cora's past. None of them have a clue as to what happened, and all of them have secrets. As the unlikely group struggles for leadership, they slowly start to trust each other. But when their mysterious jailer--a handsome young guard called Cassian--appears, they realize that their captivity is more terrifying than they could ever imagine: their captors aren't from Earth. And they have taken the five teenagers for an otherworldly zoo--where the exhibits are humans.

As a forbidden attraction develops between Cora and Cassian, she realizes that her best chance of escape might be int he arms of her own jailer--though that would mean leaving the others behind. Can Cora manage to save herself and her companions? And if so...what world lies beyond the walls of their cage?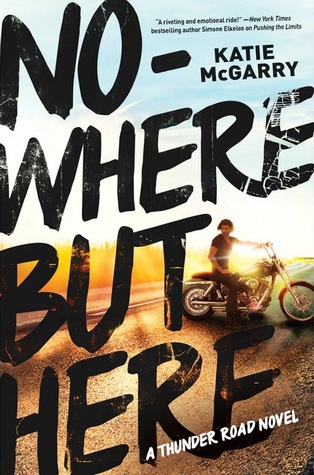 Author: Katie McGarry
Series: Thunder Road #1
Summary:
Seventeen-year-old Emily likes her life the way it is: doting parents, good friends, good school in a safe neighborhood. Sure, she's curious about her biological father--the one who chose life in a motorcycle club, the Reign of Terror, over being a parent--but that doesn't mean she wants to be a part of his world. But when a reluctant visit turns to an extended summer vacation among relatives she never knew she had, one thing becomes clear: nothing is what it seems. Not the club, not her secret-keeping father, and not Oz, a guy with suck-me-in blue eyes who can help her understand them both.
Oz wants one thing: to join the Reign of Terror. They're the good guys. They protect people. They're...family. And while Emily--the gorgeous and sheltered daughter of the club's most respected member--is in town, he's gonna prove it to her. So when her father asks him to keep her safe from a rival club with a score to settle, Oz knows it's his shot at his dream. What he doesn't count on is that Emily just might turn that dream upside down.
No one wants to them to be together. But sometimes the right person is the one you least expect, and the road you fear the most is the one that leads you home.
Series Continuers/Enders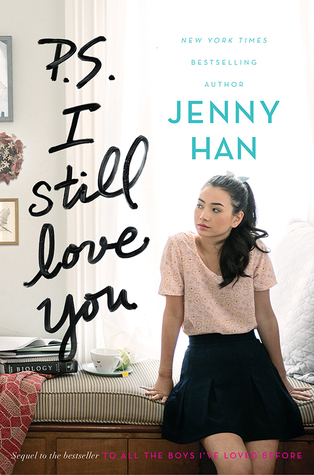 Title:
The Death Code
Author:
Lindsay Cummings
Series:
The Murder Complex #2
Author: Jenny Han
Series: To All the Boys I've Loved Before #2
Tell me: what new releases are YOU excited for this week? Did I miss any? Let me know in the comments below!