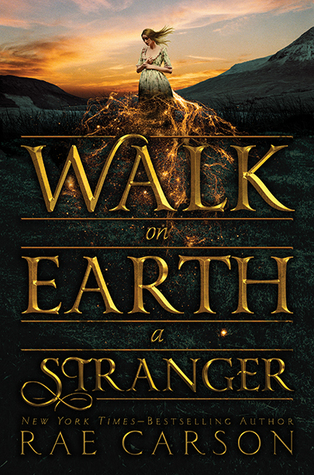 Author: Rae Carson
Series: The Gold Seer Trilogy #1
Release date: September 22, 2015
Summary: Lee Westfall has a secret. She can sense the presence of gold int he world around her. Veins deep beneath the earth, pebbles in the river, nuggets dug up from the forest floor. The buzz of gold means warmth and life and home--until everything is ripped away by a man who wants to control her. Left with nothing, Lee disguises herself as a boy and takes to the trail across the country. Gold was discovered in California, and where else could such a magical girl find herself, find safety?
Thoughts: Once again, THAT COVER. I'm loving the huge title and the beautiful colors. And apparently this is the year for the resurgence of YA westerns! I have to admit, I've never been a big fan of westerns, but between this and Vengeance Road by Erin Bowman, I think I'm going to become one. At least in the YA world. They just sound so wonderful! And who doesn't love a good "girl disguises herself as a boy" story? I haven't read The Girl of Fire and Thorns trilogy by Rae Carson yet, but I definitely want to pick them up, as well as this one!
Tell me: what are YOU waiting on this Wednesday? Does my pick sound good to you, too? Let me know in the comments below!