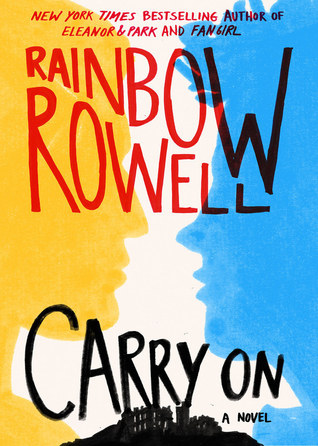 Author: Rainbow Rowell
Release date: October 6, 2015
Summary: Simon Snow just wants to relax and savor his last year at the Watford School fo Magicks, but no one will let him. His girlfriend broke up with him, his best friend is a pest, and his mentor keeps trying to hide him away in the mountains where maybe he'll be safe. Simon can't even enjoy the fact that his roommate and longtime nemesis is missing, because he can't stop worrying about the evil git. Plus there are ghosts. And vampires. And actual evil things trying to shut Simon down. When you're the most powerful magician the world has ever known, you never get to relax and savor anything.
Thoughts: If you've read Fangirl, you already know about Simon and Baz. And honestly, I'm still kinda waiting for them to tell us it's all been a huge joke, because I still can't believe that this is actually a thing. But I'm so excited for it! I can't wait to see Simon and Baz again, and see how Rainbow handles an actual fantasy novel! :D
Tell me: what are YOU waiting on this Wednesday? Are you excited for Carry On as well? Let me know in the comments below!